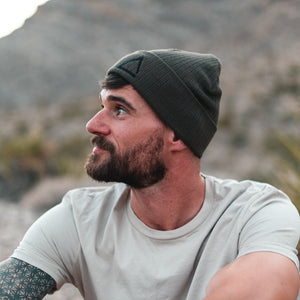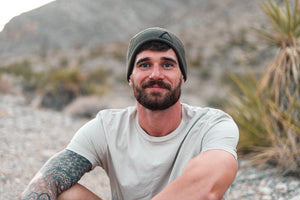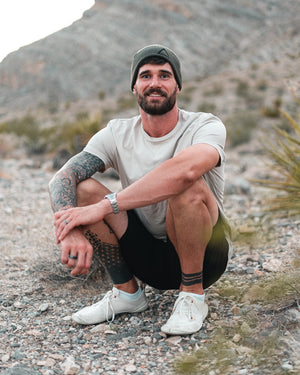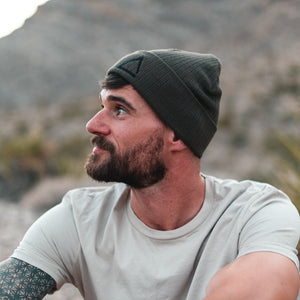 MINIMALIST BEANIE - BLACK LOGO
Look snatched wherever you go. A recycled cuffed beanie will sure pass any vibe check. This embroidered beanie is stylish, practical, and eco-friendly, making it an absolute must-have for your hat collection. Oh shoot, we're minimalists, we should only have one hat, right? Well, if you declutter all your hats, this is a keep! Thanks to its breathable lightweight fabric, you can wear it both indoors and outdoors, on cold days in the snow or in mellow temperatures to continue that laid back style from the weekend.

• Sustainable brand and materials: 50% recycled polyester and 50% acrylic
• Black embroidered triangle logo (if you're extra gangster, go for black on black!)
• New colors!
• Double layer knit
• Cuffed beanie
• 8.27″ (21 cm) in length
• Unisex

Now also shipping to the USA!